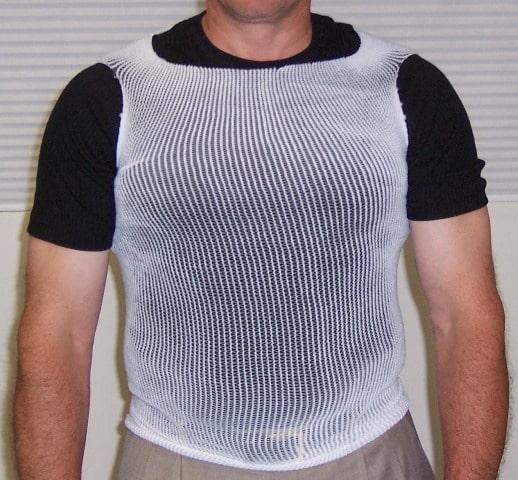 Spandage applied as an EKG monitoring vest.
Product Description
White tubular net dressing securement vest specifically for cardiac cath labs. Sometimes called fish net dressing holder or net dressing.  Holds tubing, wet & dry dressings firmly in place without the need of Tape or Wrap Gauze. Eliminates skin stripping and excoriation caused by tape removal.
Saves nurses time and money on dressing changes.
Suggested sizes:
Child Vest Small #MT9X24 Pre-Cut
Adult Vest Medium #MT10X24 Pre-Cut
Adult Vest L/XL #MT12X24 Pre-Cut
Adult Vest 4XL #MT22X24 Pre-Cut
Latex Free (Not made with natural rubber latex)

Proudly made in the U.S.A.